Cashless Treatment facility available for ESIC Cardholders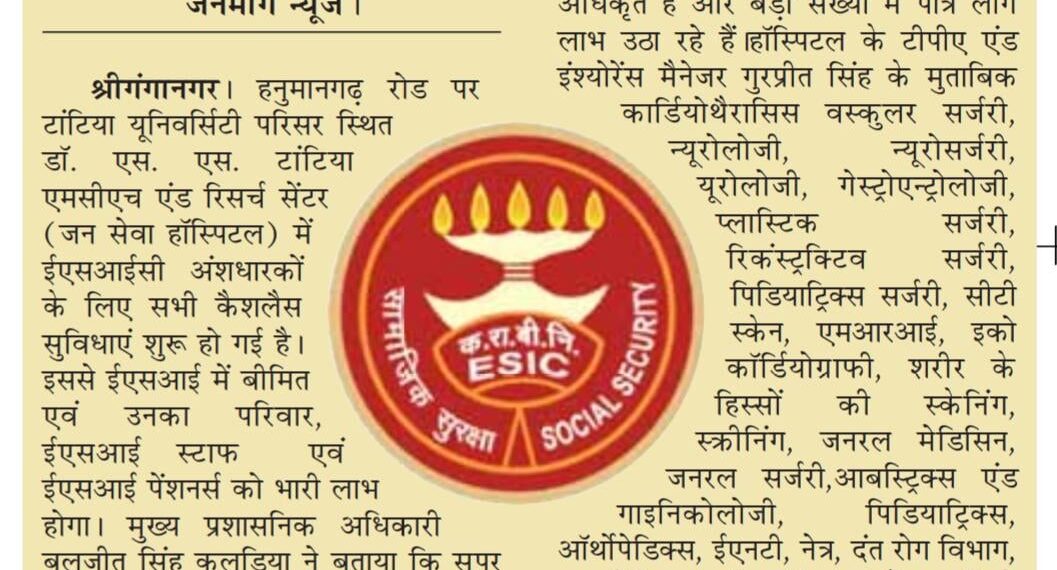 Rajasthan Government has authorised Dr. S. S. Tantia MCH & RC ( Jan Sewa Hospital ) for treatment of ESIC Cardholders. Cashless facility is now started at the hospital. Hospital is already empanelled with other major TPA companies to provide cashless treatment for the society.
Jan Sewa Hospital charges only Rs 10 for OPD Patients and for admissions charges are only Rs 20 per day.
To view the list of all TPA associated with Jan Sewa Hospital, please click the link here.