Eye donation awareness fortnight of Tantia Memorial Eye Donation Awareness begins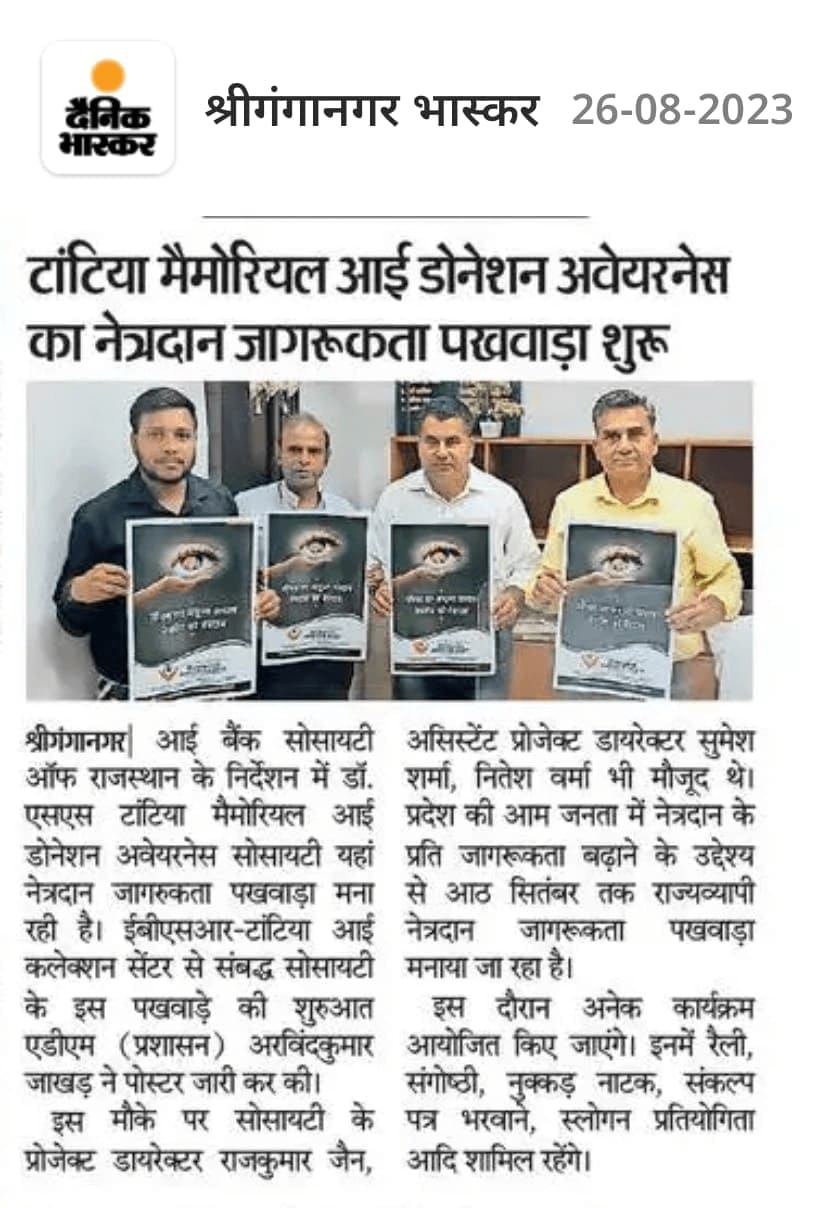 Eye donation awareness fortnight of Tantia Memorial Eye Donation Awareness begins
Under the direction of Sri Ganganagar Eye Bank Society of Rajasthan, Dr. S.S Tantia Memorial Eye Donation Awareness Society is celebrating Eye Donation Awareness Fortnight here. ADM (Administration) Arvind Kumar Jakhar started this fortnight of the society affiliated to EBSR Tantia Eye Collection Center by releasing the poster.
On this occasion,Mr. Rajkumar Jain, Project Director of the society, Assistant Project Director Sumesh Sharma, Nitesh Verma were also present. State-wide eye donation awareness fortnight is being celebrated till September 8 with the aim of increasing awareness about eye donation among the general public of the state.
Many programs will be organized during this period. Rally, Seminar, Street Play, Filling of Resolution Letter, Slogan Competition etc. will be included in these.