Free Treatment for Covid Patients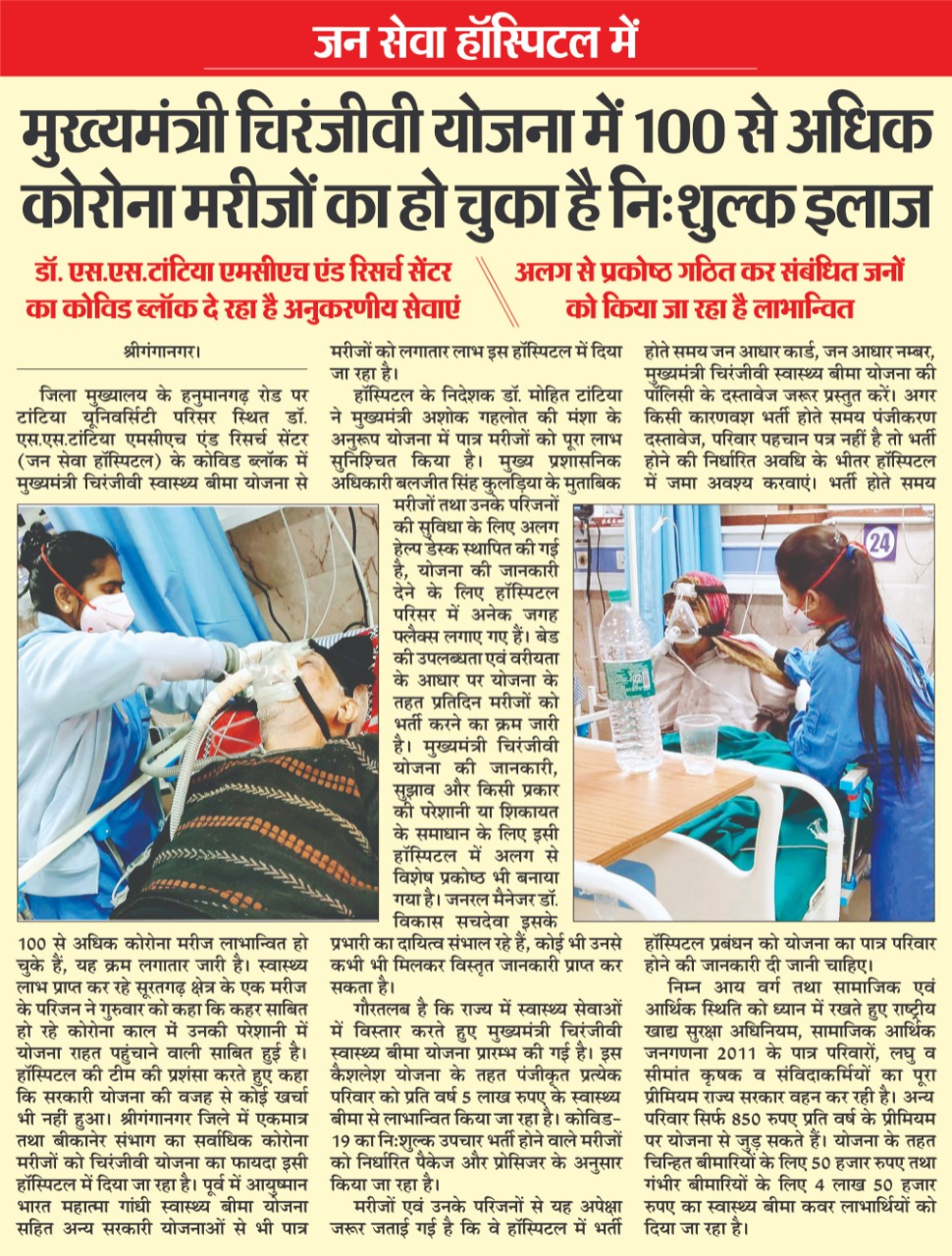 Dr. S. S. Tantia MCH & Research Centre ( Jan Sewa Hospital) is providing free treatment for Covid Infected patients under Mukhya Mantri Chiranjeevi Swasthya Bima Yojana. More than 100 critically infected patients have been treated for free at Jan Sewa Hospital.
Patients being treated at the hospital are passing gratitude to the hospital staff and Rajasthan government for the scheme. With the help of this scheme, even people from poor section of the society are now able to get treatment with world class facilities for free.