Free treatment of Corona continues under Chiranjeevi Swasthya Yojana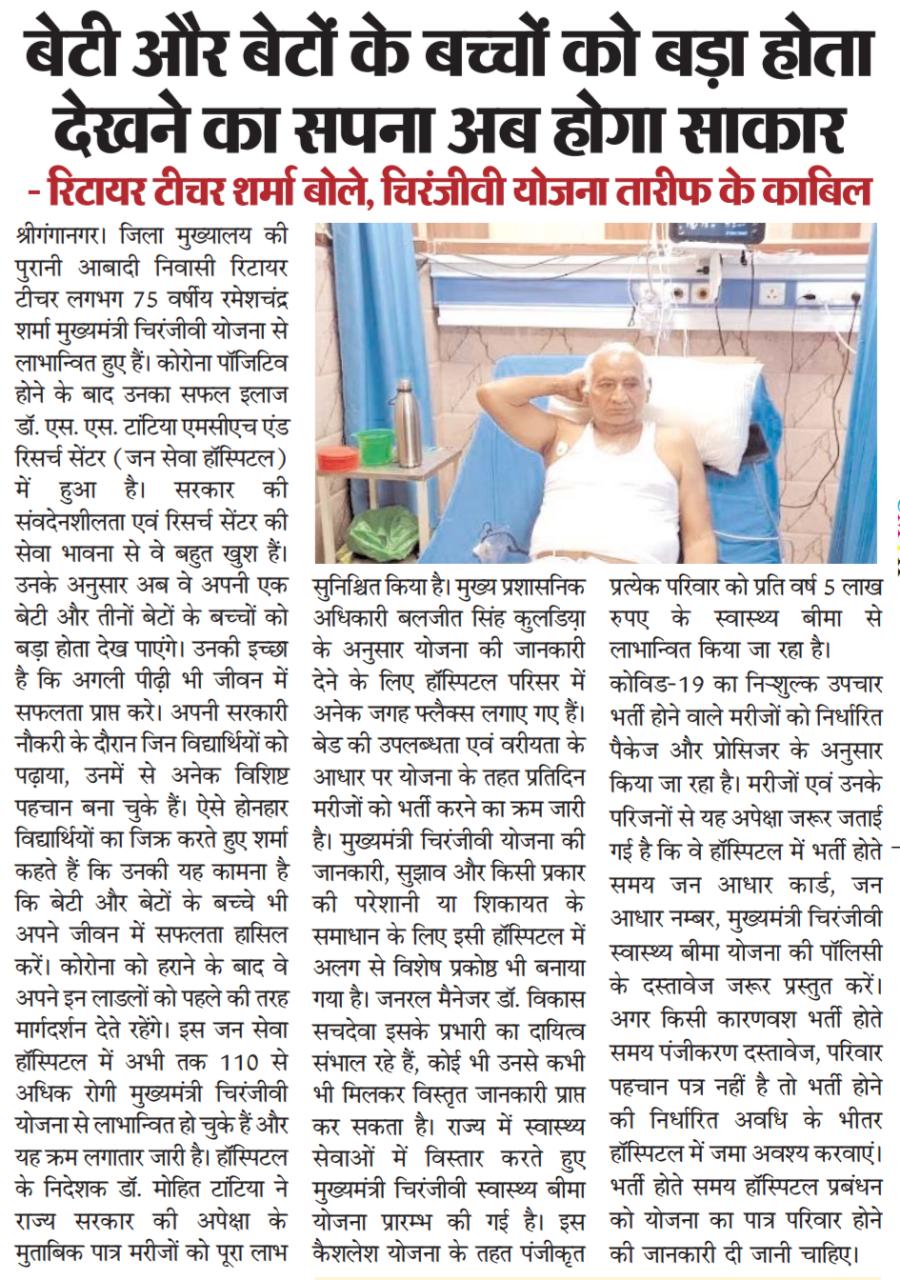 A 75 year old teacher, resident of Purani Abadi, Sri Ganganagar was given treatment of Covid19 for free under Mukhya Mantri Chiranjeevi Swasthya Bima Yojana. Patient passed on gratitude for the healthcare scheme. He also praised about service provided by Dr. S. S. Tantia MCH & RC (Jan Sewa Hospital) staff. Hospital is providing free treatment of corona in Sri Ganganagar city of Rajasthan.
As per hospital administration, more than 110 critical covid19 patients has been benefitted by Mukhyamantri Chiranjeevi Healthcare scheme. The counting is still on. Hospital management has been working hard to pass the information about the scheme and its benefits to the patients and society. Patients are made well aware about the scheme benefits, package and procedure to minimise their problems in getting benefits from the scheme.
Dr. S. S. Tantia MCH & RC (Jan Sewa Hospital) is the authroised for free treatment of corona in Sri Ganganagar. Hospital is authorised by Rajasthan Govt. under Mukhyamantri Chiranjeeve Swasthya Bima Yojana.
Hospital is also empanelled with multiple Third Party Assurance (TPA) companies to provide cashless treatment to the society. Empanelled TPA list can be found here.